Embark on a noodle adventure with delishUp⤴️ as we dive into the details of some mouthwatering recipes that showcase the magic of our kitchen companion.
1. Veg Noodles with MasterChow: DelishUp⤴️ transforms the classic Veg Noodles with MasterChow into a flavor-packed delight. Every strand is infused with the goodness of our special MasterChow, ensuring a perfect blend of familiarity and culinary excitement.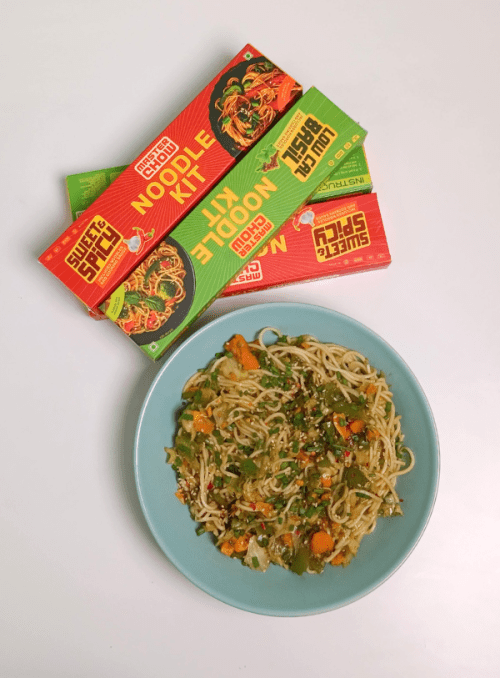 2. Noodles with MasterChow - Regular Onions: Simple yet delightful, Noodles with MasterChow - Regular Onions become a comforting treat with delishUp⤴️. The magic lies in the regular onions that are transformed into a burst of flavor with our culinary touch.
3. Creamy Peanut Noodles: Indulge in the richness of Creamy Peanut Noodles. DelishUp⤴️ adds a layer of nuttiness to the dish, turning your regular noodles into a luscious, creamy sensation that delights the taste buds.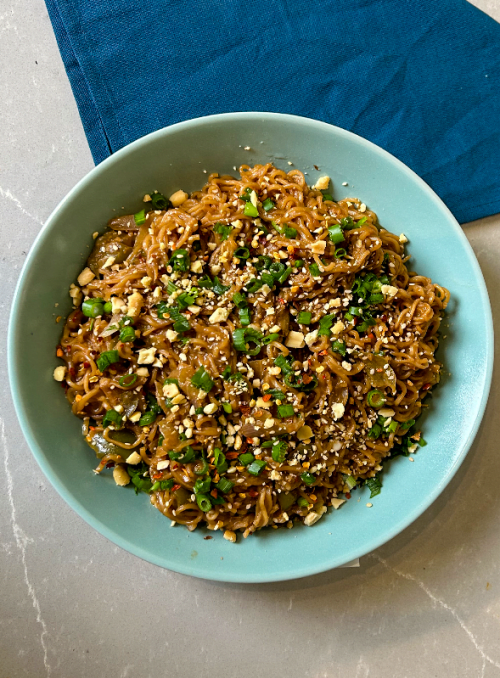 4. Chilli Garlic Noodles: Spice up your noodle experience with Chilli Garlic Noodles. DelishUp⤴️ ensures the perfect marriage of heat and garlic, creating a dish that packs a punch of flavor in every bite.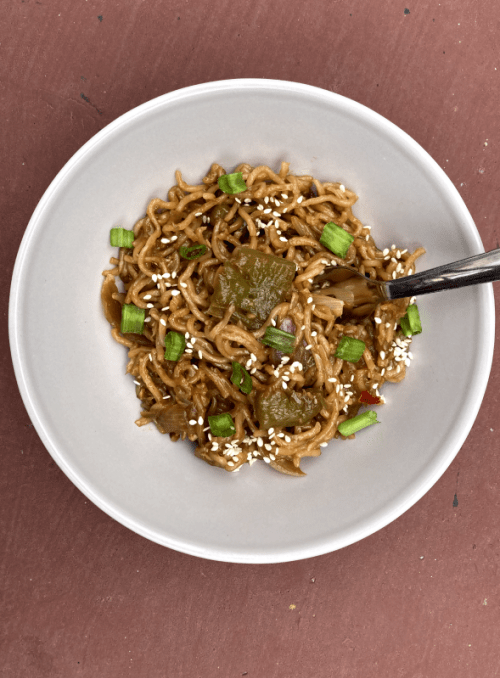 5. Wai Wai Bhel: Experience a fusion of textures and tastes with Wai Wai Bhel. DelishUp⤴️ introduces a unique twist to traditional noodles, turning them into a crunchy and satisfying snack that's perfect for any occasion.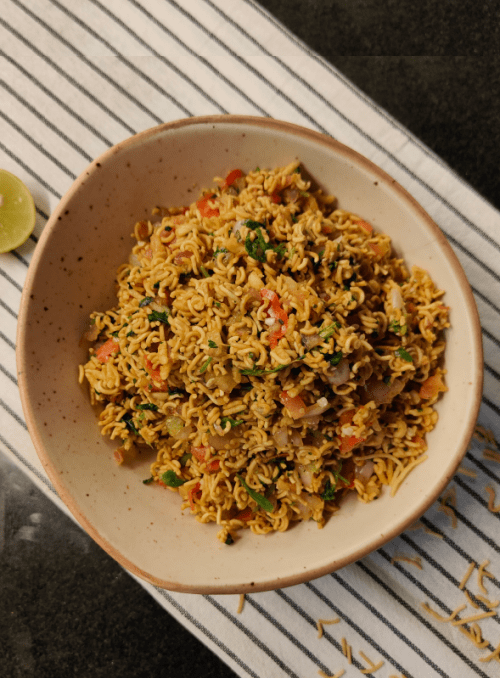 Now, for the adventurous home cook, there's a world of possibilities beyond these highlighted recipes. From the innovative Soy Milk Ramen to the playful Meme Maggi, delishUp⤴️ continues to prove its prowess. Whether you're craving the comforting Chicken Noodle Soup or the layered wonder of 7 Layers of Heaven-Mushroom, delishUp⤴️ is your key to unlocking noodle nirvana.