4 Day Trial for delishUp⤴️: AI Cooking Assistant
Regular price

₹699.00

Sale price

₹499.00
Share
Product Details

The capacity of the jar is 3L
Automated stirring
AI-controlled blades.
1000 watts heating pads
Universal motor 500 watts
Total power consumption: 1500 watts
Features

300+ easy to follow recipes
Get creative with our ChatGPT recipe generator.
Smart Jar automates cutting, chopping, stirring and cooking
4 day trial is only available in Bengaluru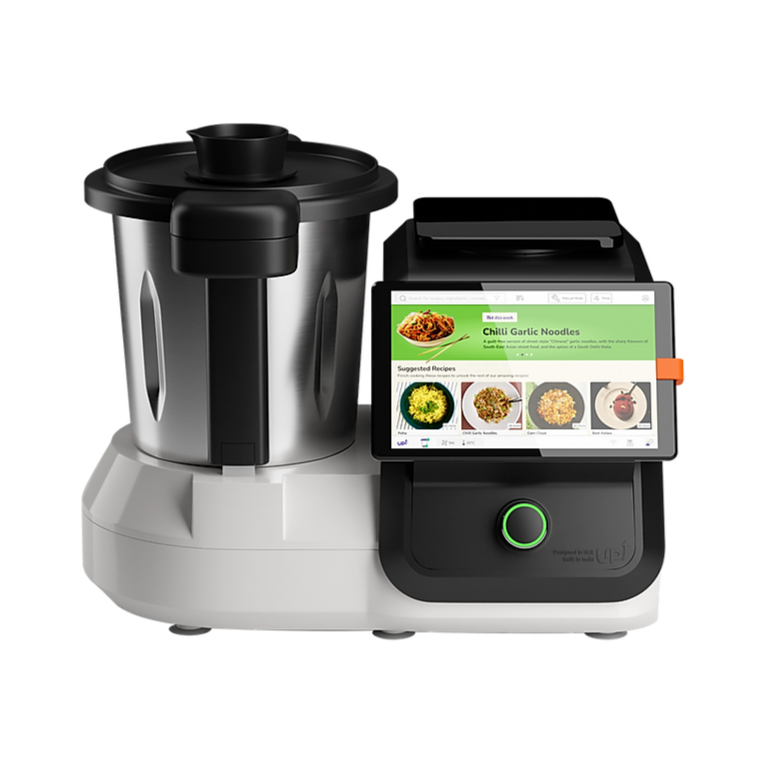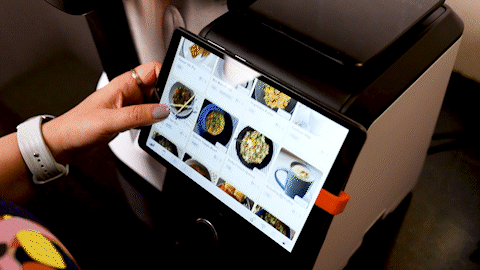 Select from 300+ Recipes
Indulge in a culinary adventure by selecting the meal of your choice.
Cook for 1-4 adults.
Step by Step Instructions
Let the simple step-by-step instructions guide you, while the delishUp⤴️ does the cooking, chopping and stirring.
Bon Appétit
The stuff that matters-great food!
How does the 4 day trial work?
At your convenience

Plan your 4 day trial, even on weekends.

Doorstep delivery

Enjoy the convenience of delishUp⤴️ at home!

Cook Good Food

Try out a variety of recipes

Purchase and Enjoy

Make delishUp⤴️ a permanent part of your kitchen.
Anybody can cook with delishUp⤴️
Don't settle for ordinary meals!
We've got your back
7 Years of Software Service

Adapts to you and your evolving tastes

24 x 7 Support

Try out a variety of recipes

Water and Masala Resistant
FAQs
Which Indian cities is delishUp⤴️ trial available?

Currently, trial is aailable only in Bengaluru.
How big is the delishUp⤴️?

The delishUp⤴️ weighs about 6.9 kg. Exact dimensions are 47x36.5x52cm.
It is smaller than a standard Microwave Oven.
What can the delishUp⤴️ do?

The delishUp⤴️ helps you in the kitchen to prep and cook. It also cleans itself afterwards.

Prepping functions include: cut, chop, grind, knead, mince, weigh/measure and more.

Its cooking functions include: sauté, steam, boil, mix, emulsify and more.

The result is an innovative kitchen device that is your one-stop solution to stop eating boring food.