Precise Cooking
Smart jar has heating coil which heats up to 120 °C
It estimates the temperature of your food 10 times a second.
Active chopping
Blades actively controlled by Up⤴️AI chop vegetables according to the recipe's requirement - including slicing, bite sized cuts and grinding
Hassle-free cooking in 3 easy steps
Step1: Select your favorite recipe.
Indulge in a culinary adventure by selecting the meal of your choice.
Cook for 1-4 adults.
Step 2: Step by Step Instructions
Assemble the ingredients as shown on the 8-inch touchscreen, and follow the simple step-by-step instructions to cook.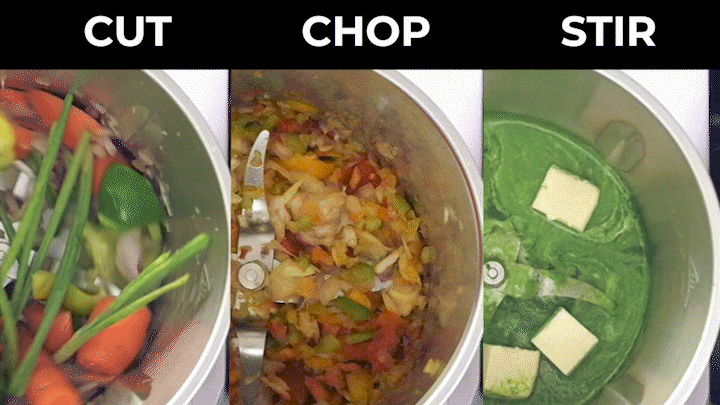 Step 3: delishUp⤴️ automates cooking for you.
delishUp⤴️ automates chopping, stirring and cooking for you.
Step by step instructions
Follow simple step-by-step instructions for confident cooking.
Recipes are divided into easy-to-follow steps.
How to videos
Easy-to-Follow Videos: Simplify tasks with user-friendly instructional videos.
Guided Assistance: Get step-by-step help at your fingertips for tasks like peeling onions and garnishing plates
Cooking presets
Effortless Cooking: Simplify your cooking process with convenient recipe presets.
Perfect Results: Eliminate guesswork and achieve consistently delicious dishes with precise instructions.